In Africa, baby elephants who were separated and lost from their families – or more likely whose mother's deaths left them orphaned – are successfully raised and returned to the wild at the David Sheldrick Wildlife Trust. Yesterday, a group of these cute babies marched with their keepers  as part of the Global March for Elephants and Rhinos on October 4th.
In Thailand, rescued elephants participated as well at the Elephant Nature Park.
And worldwide, people turned out to march in order to raise awareness of the fact that these and other organizations need more from us to save the elephants and rhinos in the wild before it is too late.
David Sheldrick Wildlife Trust, Africa.
(David Sheldrick Wildlife Trust).
 Sheldrick Wildlife Trust patron Dame Daphne Sheldrick's eight-year-old grandson Roan with orphaned baby rhino.
Elephant Nature Park, Thailand
A sample of the marches, worldwide
Cambodia (above).
 San Francisco (above).
France (above)
 London (above).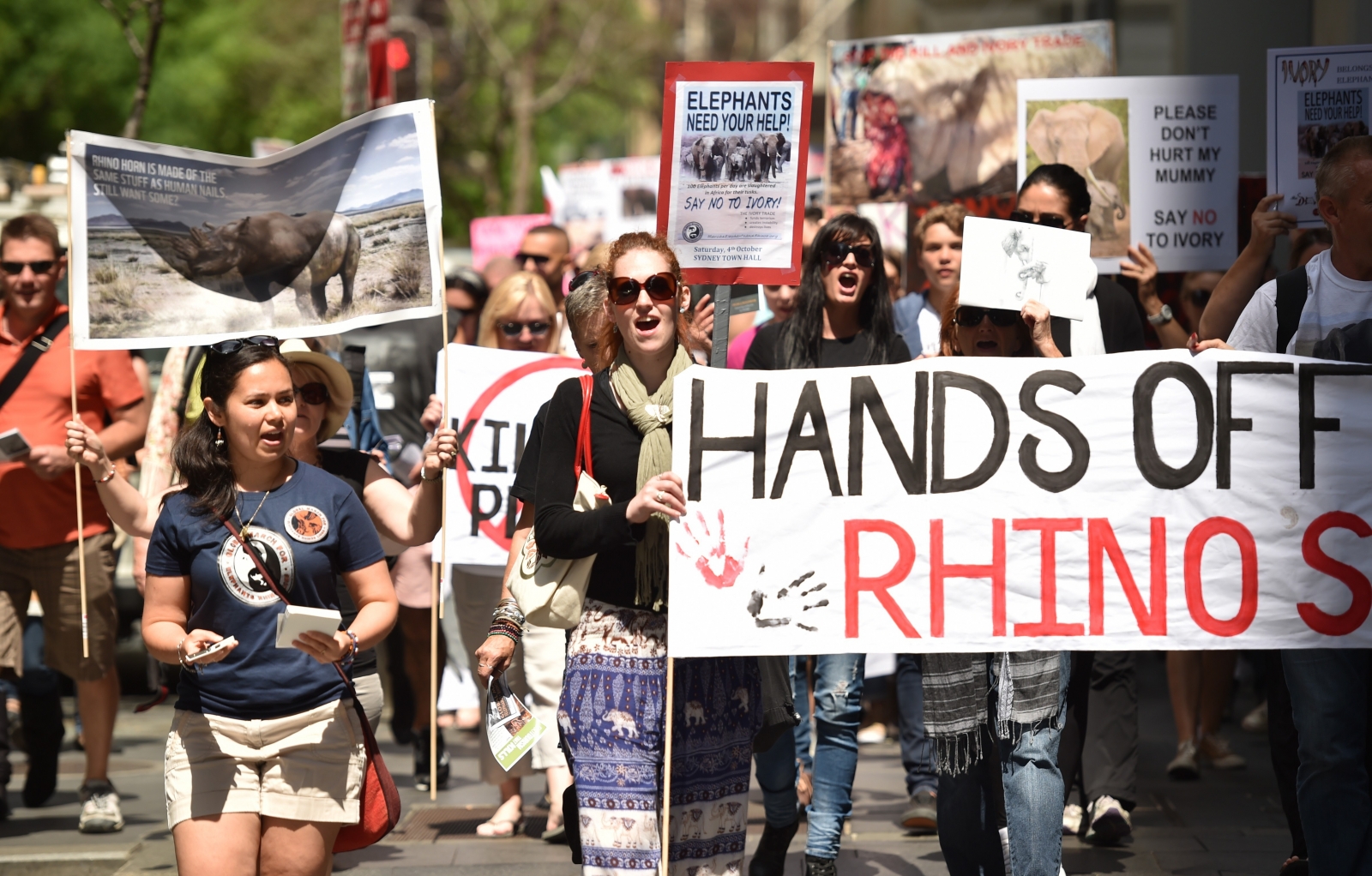 Australia (above)
Map of the march locations: